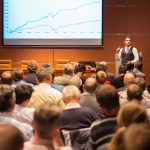 Service as a Service
Don't postpone your happy life! Trust our coaches and follow their recommendations and will be surprised how fast your life will be changing.
Group Coaching
What is Confidence Coaching?
Whether your yearning for confidence or self belief is coming from within or being commented on from outside – Confidence Coaching can support an individual through building both the internal feeling of confidence and the external appearance of confidence.
Coaching helps individuals find their own answers through a structured process. It starts with getting clarity on what you want – don't worry if you don't know, we help with that. Then creating an action plan to work towards that with encouragement and challenging from our coaches. There are simple exercises to work on confidence, identify blockages that might be inhibiting you and the chance to build self belief.
WHEN INDIVIDUALS MIGHT WANT CONFIDENCE COACHING:
Personally – What is holding you back from creating the life you want? If part of it is you then Confidence Coaching can assist you. Maybe it's improvements in your relationships you want, feeling more comfortable with your own decisions, or creating more fun or adventure in your life?
Professionally – build confidence or self belief to change professions entirely and go after your dream job. Or to get the promotion within an existing employer that you've wanted. Or helping you feel more comfortable and less stressed in your current position. Or to feel better about juggling family and work?
Sense of self – Maybe you have the feeling you've lost you in the busy-ness of life? What is your identity? Is it lost within family or career.
Contact us to learn more about this course and the coach who maintains the course.